Pivotal role of women hailed
Share - WeChat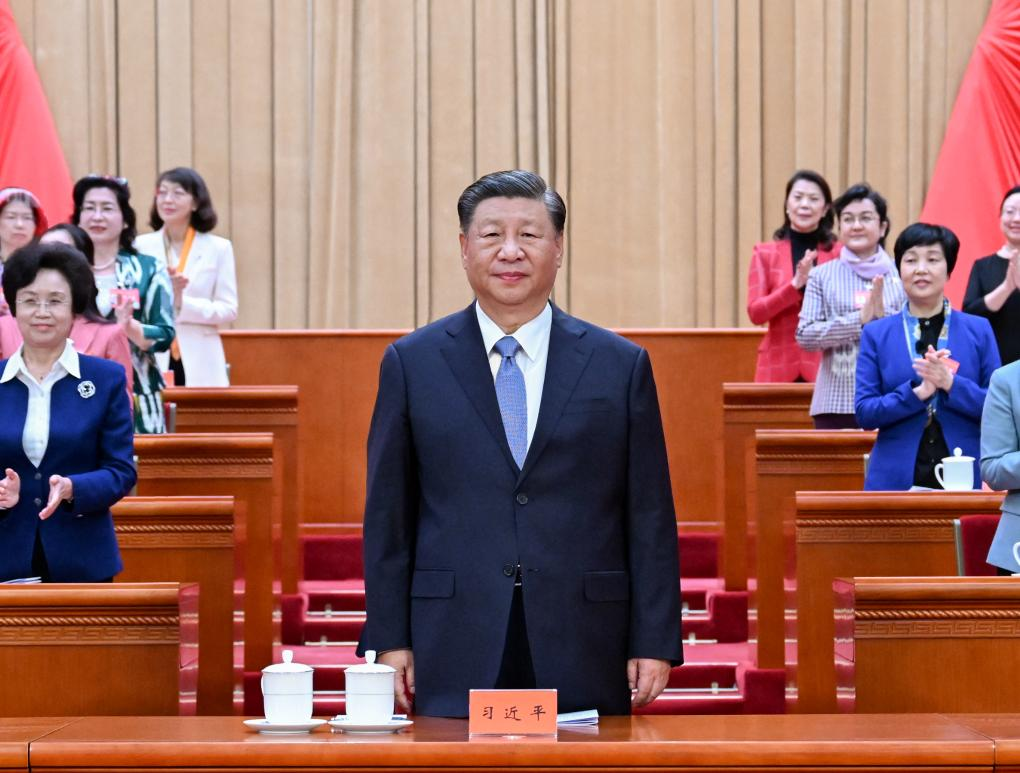 Chinese women were hailed on Monday for their "pivotal role" in a wide range of fields, including poverty alleviation and sci-tech innovation, and their bravery in battling the COVID-19 pandemic, and they were urged to further devote themselves to the cause of China's modernization.
That message was delivered by the Communist Party of China Central Committee to the opening session of the 13th National Women's Congress in Beijing.
President Xi Jinping, who is also general secretary of the CPC Central Committee and chairman of the Central Military Commission, joined around 1,800 delegates along with other Party and State leaders, including Li Qiang, Zhao Leji, Wang Hu-ning, Cai Qi and Li Xi, to extend their congratulations.
Addressing the congress on behalf of the CPC Central Committee, Ding Xuexiang, a member of the Standing Committee of the Political Bureau of the CPC Central Committee, said Chinese women must work closely and march forward with the Party, with a stronger historical consciousness and a more spirited attitude.
He also noted women's proactive roles in families and communities, their dedication to ensuring law and order and their outstanding performance in sports arenas.
"Women's pivotal role in society has been fully demonstrated, and comprehensive progress has been made in women's development," Ding said.
Ding earnestly requested that women's federations at various levels always uphold the Party's comprehensive leadership and take the initiative to serve the major plans of the nation.
Representing and safeguarding the rights of women, promoting gender equality, and ensuring the comprehensive development of women are the fundamental functions of women's federations, he noted.
The organizations should enhance legal protection of women and children throughout the entire structure of the people's democracy, make rights protection a regular part of their work, and carry out regular visits and inspections at the grassroots to find and report problems, he said.
He Peiying, a delegate from Shan-dong province, said the presence of Xi and Ding's address showcased the emphasis the Party's top leadership puts on empowering women and protecting women's rights.
"I have always believed that women can excel in any job. We need all society to believe that as well for the further empowerment of women," she said.
She said the congress will be an opportunity to beef up protection of women's and children's rights at all levels and promote gender equality.
The National Women's Congress, convened every five years, is the highest power organ among women's federations at various levels in China. There are 685,000 women's federations across the nation, according to the All-China Women's Federation.