Chinese photographers reach for the stars
By Julian Shea | China Daily Global | Updated: 2023-10-24 00:44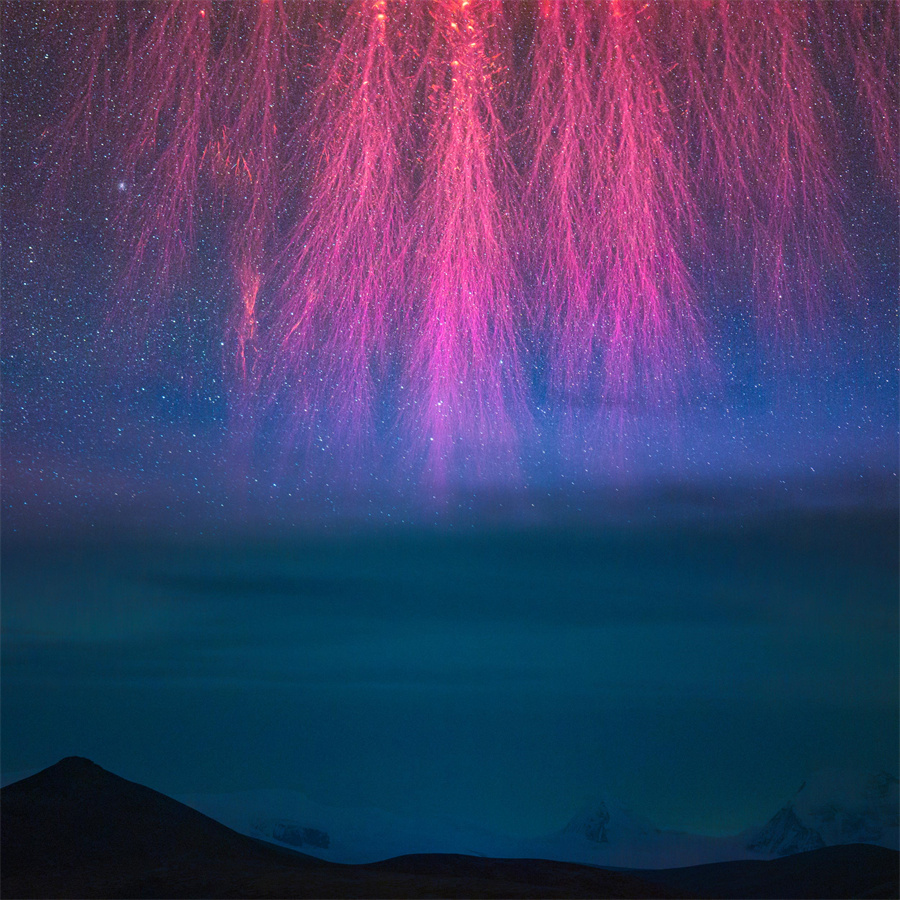 Young talent shines in international competition, Julian Shea reports in London.
The significance of stars in Chinese culture dates back thousands of years.
From the earliest known star catalogues compiled by astronomers Gan De and Shi Shen in the 4th century BC, to the modern-day Shenzhou-16 space flight, the mysteries of the heavens have held a particular fascination for the people of China, and that enduring celestial appeal has been reaffirmed by the recent Astronomy Photographer of the Year 15 competition, held by London's Royal Observatory Greenwich.
The 15th staging of the competition attracted more than 4,000 images from photographers in 64 countries. Chinese entrants performed well, with An Jiu's Grand Cosmic Fireworks winning the Skyscapes category, and Liang Weitang's image The Eyes Galaxies finishing as runner-up in the Galaxies class.
But it was in the Young Photographer category that China's photographic stars shone the brightest, providing the winner, runner-up, and two of the three highly commended entries.
"Every year in the competition, we're going from strength to strength and we learn a bit more, with the next year pushing our knowledge even further," said Ed Bloomer, public astronomy manager at the Royal Observatory.
"We have increasing numbers of entrants, and also an increasing number of entries, as each person can enter up to 10 photos, and this year, China had the second-highest number of entries behind the United Kingdom, but that's to be expected as we are the competition hosts."
Photographers from China have twice won the overall top prize. Dong Shuchang won in 2021 with The Golden Ring, and in 2016 Jin Yu took top prize for the image Baily's Beads.
But this year the youngsters stood out, most especially 14-year-old duo Xu Runwei and Wang Binyu for their image of the star-forming region and emission nebula called IC 2944, located 6,000 lightyears away in the constellation Centaurus, which is 100 lightyears across and known as the Running Chicken Nebula, which was the title of their image.
One thing that may surprise people who see their contribution in the exhibition of prize winners on display at the observatory in southeast London and online is that the entry by two teenagers in China is recorded as having been taken thousands of kilometers away in Chile.