Albanese's visit can be a vital booster
By David Morris | China Daily | Updated: 2023-10-24 06:58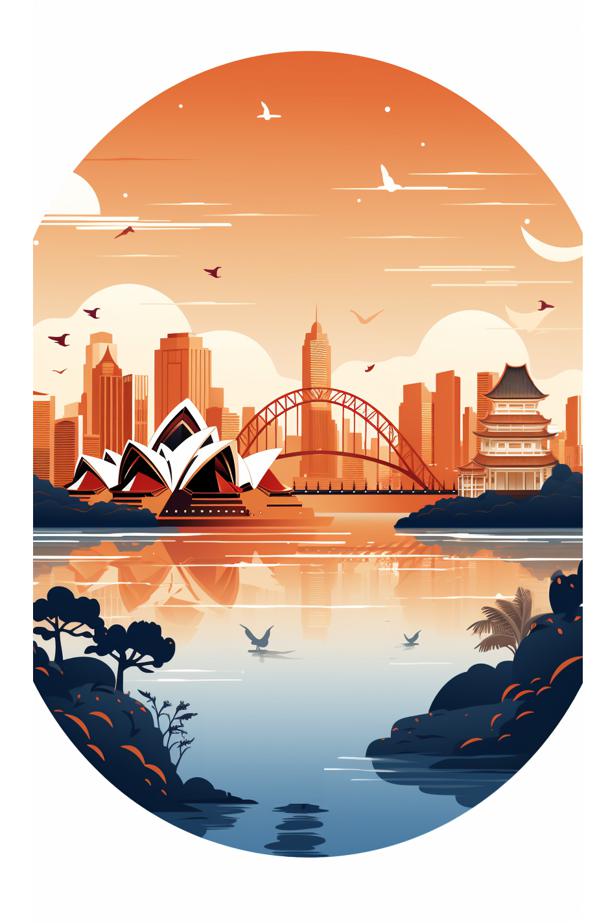 The widely expected visit to China by Australia's Prime Minister Anthony Albanese is a signature opportunity for the two countries to chart a new course of cooperation. More than just an important trade relationship is at stake. Leaders of both countries can and must share aspirations for regional peace and stability and sustainable development.
After decades of strong growth in economic and people-to-people exchanges, the two very different countries have in recent years had their share of misunderstandings and disputes. Mutual listening and truly hearing will be the key to finding common ground and unlocking the substantial potential of the China-Australia relationship. A meeting of leaders is a golden opportunity to take the long view.
Over the last decade, President Xi Jinping has outlined a vision of common and cooperative security, including respecting the sovereignty and territorial integrity of all countries and abiding by the principles of the United Nations Charter.
Prime Minister Albanese inherits the traditional commitment of Australian Labor governments to common and cooperative security, and their tradition for creative and confidence-building diplomacy in pursuit of regional and multilateral cooperation and commitment to the UN Charter.
The world is transitioning into a multipolar system no longer dominated by one or two major powers. China and nations of the Global South welcome a more level playing field. So can Australia, although the changing global balance has generated anxiety in its military-intelligence community that is integrated with Australia's longstanding ally, the United States.
For most of its history, Australia has been reluctant to exercise independence and to partner with the countries in its region. Yet Australia's international security has been best served when it has balanced its international strategy to give at least equal focus to building strong relations within its neighborhood as it has traditionally given to distant friends such as the US. The Albanese government has demonstrated that it understands the need for such a balance.
It is in the interests of both China and Australia to maintain stable and sustainable relationships with all countries of the Asia-Pacific by reinvesting in our region, and not to seek false comfort in isolation.
Australia and China have both prospered from the regional peace of recent decades. All of this is at risk if we stop talking and accept the simplistic geopolitical depiction of our complex world as a chessboard. This is no game, what is needed is maturity and wisdom for the building of a shared future.
Australia and China have also both prospered from the openness of the region and globalized trade and investment, with minimum barriers. Both countries have highly complementary economies, providing each other with the goods and services each needs. A revived comprehensive strategic partnership and free trade agreement are in the interests of both countries. It will bring the same benefits if China is included in the Comprehensive and Progressive Agreement for Trans-Pacific Partnership.
The recent problems in the relationship arose from a confrontational approach that achieved nothing and has been set aside since the election of the Albanese government. Australia and China must now invest in more regular and constructive exchanges to build trust.
There is a sound basis for improving mutual understanding. Australia has a large Chinese-Australian community with a long history of working with China. It has no imperial superiority complex, but rather an egalitarian ethic of treating all partners with equal respect.
Looking ahead, there are plenty of regional and global challenges. Focusing on common ground is the key to tackling those challenges effectively.
The climate crisis is a serious threat to both China and Australia. We have untapped potential to cooperate to accelerate the transition to renewable energy and the green industries of the future.
Food security remains a key risk in the region and here both countries can also cooperate to invest in higher yielding yet sustainable agriculture and fishery.
Australia and China can tackle these challenges together by reinvigorating their comprehensive strategic partnership.
In the long view, it is in both countries' interests to explore further the areas of common ground and to find a pragmatic way forward that respects the needs and aspirations of both.
The author is a former Australian and multilateral diplomat, and a senior fellow at the Center for China and Globalization. The views don't necessarily reflect those of China Daily.
If you have a specific expertise, or would like to share your thought about our stories, then send us your writings at opinion@chinadaily.com.cn or comment@chinadaily.com.cn.