Weekslong 11-11 set to stimulate spending
By FAN FEIFEI | China Daily | Updated: 2023-10-24 09:19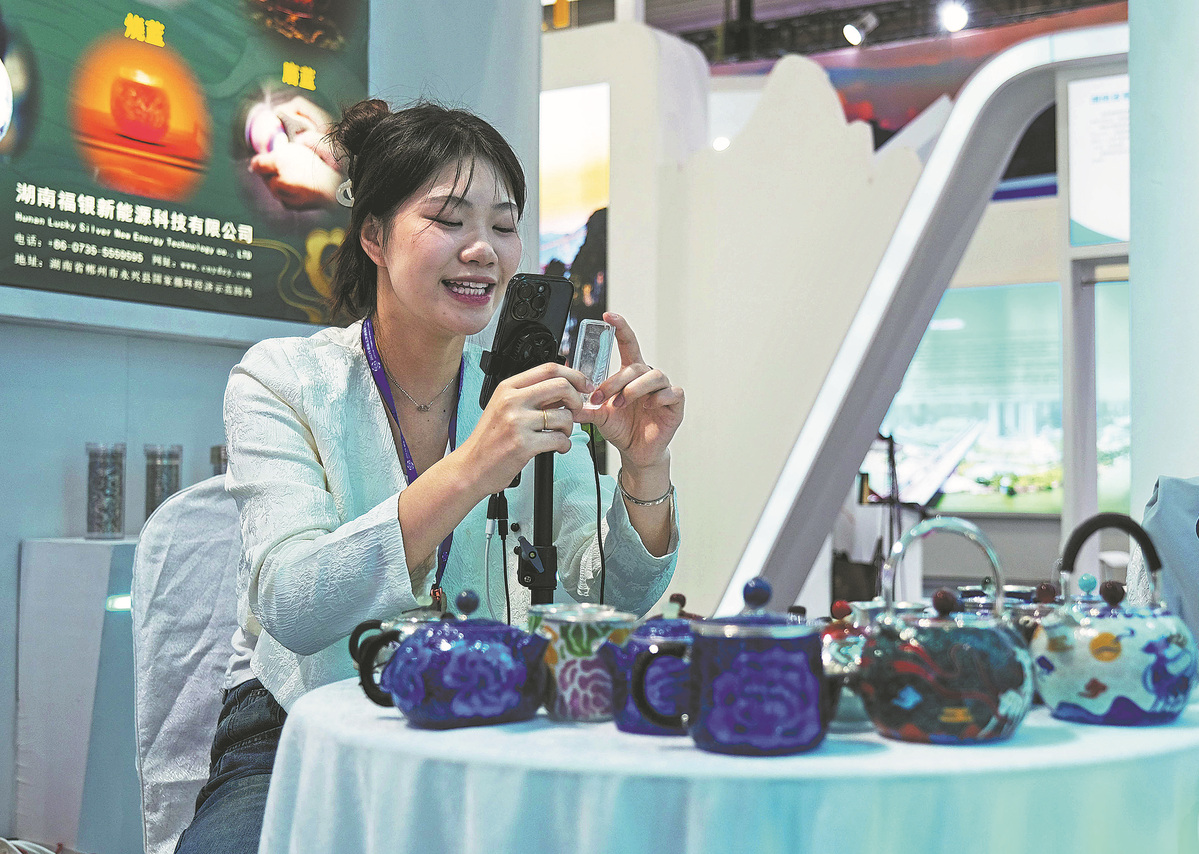 Discounts, wide choice, emphasis on quality seen bolstering recovery
There was a time when Singles Day was a one-day online shopping festival on Nov 11 in China. Over the years, it has gone global, evolved into an online-and-offline shopping extravaganza, besides providing a platform for product and brand launches and introducing a myriad of innovations. This year, Singles Day will be spread over several weeks, not just days, perhaps the longest format ever, and is expected to boost demand and bolster consumption recovery.
Also known as 11-11 or Double Eleven, this year's festival will see major e-commerce platforms provide steep discounts and low-priced products. This is expected to stimulate consumers' purchasing appetites and thereby boost sales, experts said.
E-tailers, experts further said, should continuously increase investments to improve consumers' shopping experiences and launch new commodities. They should also upgrade supply chain systems and logistics by leveraging innovative digital technologies. Such measures can help attract a new breed of users, especially young shoppers.
Alibaba Group Holding Ltd will kick off this year's 11-11 presale at 8 pm on Tuesday. It has promised to reduce prices, hand out coupons to consumers and offer discounts on over 80 million commodities.
China's consumer market boasts immense growth potential and resilience, and people's growing need for a better life is bound to unleash huge consumption demand, said Dai Shan, CEO of Alibaba's Taobao and Tmall Group.
The group, a pioneer of e-commerce and China's largest e-tailer by sales and profits, will empower small and medium-sized merchants by helping the latter achieve digitalized operations, Dai said.
JD, another Chinese e-commerce giant, started its 11-11 presale at 8 pm on Monday, a week earlier than in previous years. More than 500 million new commodities, many of them cut-rate goods, are on offer.
Xin Lijun, CEO of JD Retail, a unit of JD, said the e-tailer swears by its low-price strategy, and will provide premium products with a guarantee for quality service.
This year's 11-11 has added significance as it comes after the country had optimized its COVID-19 response measures, said Mo Daiqing, a senior analyst at the Internet Economy Institute, a domestic consultancy.
"E-commerce platforms are taking a more pragmatic approach this time and making their promotional methods simpler, with emphasis on low-priced products, which should attract price-conscious customers, improve user loyalty and repurchase rates, and bolster sales," Mo said.
Both Taobao and JD face intensified competition from video-sharing and livestreaming platforms, including Douyin and Kuaishou, which are betting big on e-commerce in livestreaming format.
China's consumption market recovered in the first three quarters of this year. In the first nine months, retail sales increased 6.8 percent year-on-year; in September, the corresponding figure was 5.5 percent, up from 4.6 percent in August, data from the National Bureau of Statistics showed.
Consumption contributed 83.2 percent to China's economic growth during the January-September period.
In recent months, several measures were sought to spur consumption of both products and services, including automobiles, electronics, housing and home decor, in order to revive recovery momentum and stabilize the economy.
"Consumption has become the main driving force boosting China's economic growth," said Wang Yun, a researcher at the Academy of Macroeconomic Research, which is affiliated with the National Development and Reform Commission. More stimulus policies are needed to stabilize and expand employment, raise household incomes and boost spending, he said.
Jason Yu, general manager of Kantar Worldpanel China, a market research provider, said Chinese consumers are more rational now, carefully reviewing their needs, with a focus on quality and value. "They aspire to buy cost-effective products, not low-priced, low-quality goods."