China success spurs on Muir
Share - WeChat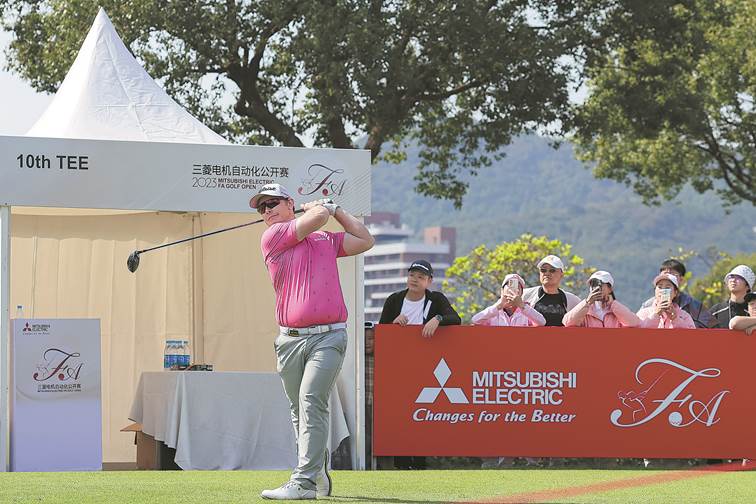 Kieran Muir's second China Tour triumph has been a long time coming.
The New Zealander reached the milestone with victory at last weekend's Mitsubishi Electric FA Golf Open in Jiangsu province. His first win on the circuit was back in August 2019, at the Huangshan Open. However, just as he savored his first professional title, the pandemic hit and Muir found himself stuck at home.
"With the pandemic it was hard to leave New Zealand. My wife and I had a little girl born. I stayed at home and I worked as an architect, designing my (new) house, which was good fun, rewarding," he reflected after winning by one stroke at Suzhou Taihu International Golf Club on Sunday. "I'm really glad that I had the time with my daughter for the first two years of her life. That was really good."
Unable to travel internationally, the Kiwi kept his game sharp by playing on the domestic Charles Tour. It was there where he picked up his second career title at the Taranaki Open in October 2020. With the limited opportunities for tournament golf, however, he also had to work.
"When COVID first came I didn't know what was going to happen. We couldn't leave the house unless you worked in the essential (services). So I say to my wife, 'I better go and get a job in case we are here for two years, three years'," said Muir.
"So I put my hand up and go to work in a supermarket. It means I can also leave the house, get a bit more normal. I live in a small town where it's very much community, so it's nice to be able to help the people of the community and make sure they have food."
Despite being restricted by the pandemic, Muir, who will turn 36 on Wednesday, came up with a way to continue his golf training — building his own makeshift practice facility. He said the construction took a couple of weeks as he continued to work in the supermarket.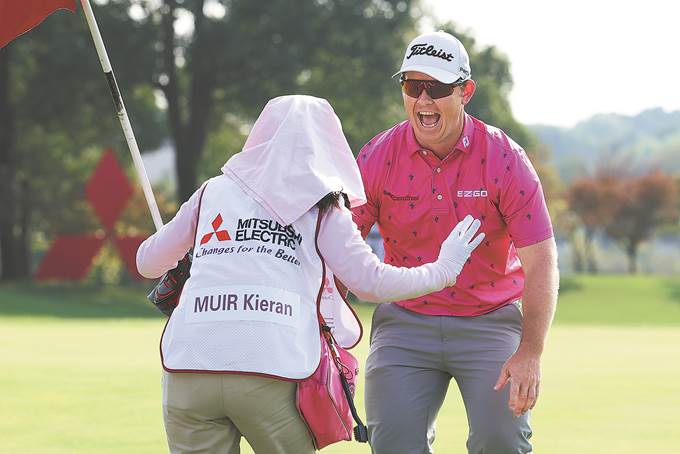 "We built a new house and next to us is this big open land. So I mowed a green, set up a net and I hit balls. I made a little nine-hole golf course, each hole about 60 to 100 yards (about 55 to 90 meters). I played this way for maybe six months," he said.
"When the pandemic hit I actually didn't play golf for two and a half years. I had a long break and I only started playing again this May. I finished my job as an architect and then one week later I came to play on the China Tour. It's taken me a long time to find my feet but slowly it's progressing and getting better."
After originally finding out about the China Tour from fellow pros who recommended it, Muir said he has never regretted his decision to come here as a steppingstone to advancing his golf career.
"The way I see it is I have three pathways. I also play Australia, China and the DP Tour Q School. So I think maybe those are my three chances," he said.
"China has relationships with other tours, so it's a good pathway. Also, the China golf courses are really good for your game because they are very narrow, tight and quite long. So it's good for your golf to play in China. People are friendly, the tour does a good job of running tournaments so it's a nice place to play golf.
"I have to get permission from my wife to come play in China because I am long way from my family and my daughter. But I'm happy to be here. I think the golf courses here are great."
Most Popular
Highlights
What's Hot