Off-duty pilot charged with trying to shut down plane's engines midflight
By AI HEPING in New York | China Daily Global | Updated: 2023-10-24 10:30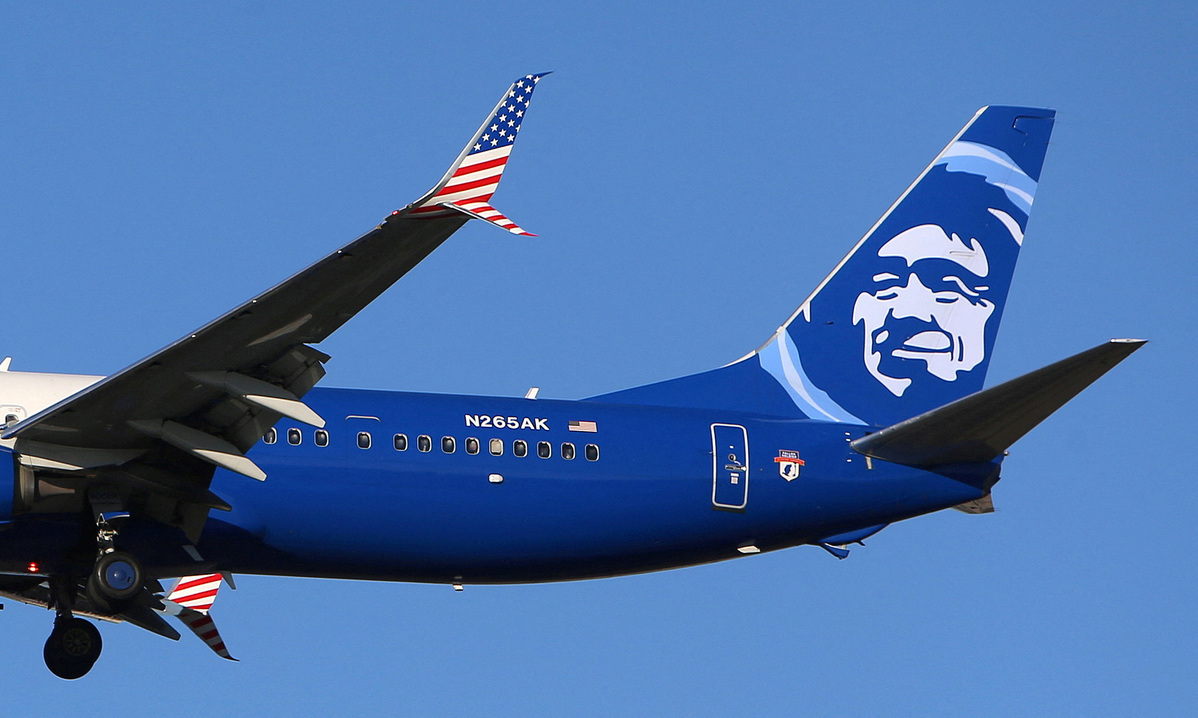 An off-duty Alaska Airlines pilot riding in the extra seat in the cockpit of a Horizon Air passenger jet has been charged with more than 80 counts of attempted murder after he allegedly attempted to shut off the plane's engines midflight, causing the plane to divert to Portland, Oregon.
After landing on Sunday, Joseph David Emerson, 44, was arrested by Port of Portland police. He also was booked on more than 80 counts of reckless endangerment and a count of endangering an aircraft, according to the Multnomah County Sheriff's Office. There were four crew members and 80 passengers on board, a spokeswoman for Alaska Airlines said.
Emerson was hired by Horizon Air in 2001 and since then has been employed by Alaska Airlines and Virgin America, a spokesperson for Alaska Airlines said.
Emerson, of Pleasant Hill, California, about 30 miles east of San Francisco, received his most recent medical exam in September, according to a Federal Aviation Administration (FAA) database. His most recent airline transport pilot's certificate was issued in July. The FAA requires pilots to undergo a medical examination every six months to five years, depending on their age and type of flying they perform.
Seattle-based Alaska Airlines didn't name Emerson, but said Monday that the threat was posed by one of its pilots, who was off duty but authorized to occupy the cockpit jump seat. Typically, off-duty airline pilots sit in the jump seat of the flight deck behind the pilots to fly back to their home base if seats are available.
Flight 2059 took off from Everett, Washington, and was bound for San Francisco, Alaska Airlines said in a statement. It was operated by Alaska Airlines subsidiary Horizon Air but was diverted due to a "credible security" threat linked to a person in the cockpit's flight deck jump seat.
"The jump seat occupant unsuccessfully attempted to disrupt the operation of the engines," the airline said. "The Horizon captain and first officer quickly responded, engine power was not lost, and the crew secured the aircraft."
According to an audio recording posted on LiveATC.net, a pilot told air traffic controllers: "We've got the guy that tried to shut the engines down out of the cockpit, and he doesn't sound like he's causing issues in the back right now. I think he is subdued."
Agencies contributed to this story.