Exploring Ningxia: A blend of culture and tourism delights
Share - WeChat The Ningxia Hui autonomous region in Northwest China is a popular destination where diverse natural landscapes and rich cultural heritage converge. A promotion event for Ningxia was held in Beijing on Friday, unveiling its cultural and tourism offerings through photo exhibits, local cuisines and captivating performances.

Zheng Hao, a first-level inspector at the Bureau of International Exchange and Cooperation of China's Ministry of Culture and Tourism, said: "In recent years, Ningxia has combined the development of the wine industry with the strengthening of ecological governance to create a unique Chinese brand in the global wine industry. We sincerely invite people at home and abroad to visit and explore Ningxia."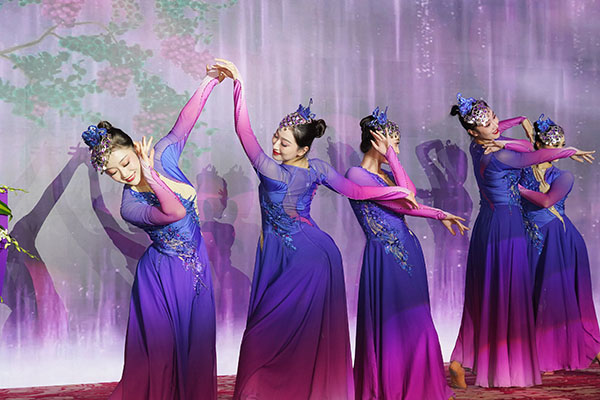 The event also unveiled two exhibitions: Purple Image – Ningxia Wine Cultural Tour in the Eyes of Foreign Photographers and Purple Witness – Ningxia Wine Label Art Exhibition. The exhibits will be showcased during the ongoing Photo Beijing 2023 international photography week in the capital.

The promotion event was organized by the Network of International Culturalink Entities, and co-hosted by the international exchange and cooperation bureau of the Ministry of Culture and Tourism and Ningxia's culture and tourism department. It's part of the "Global Release of China Cultural and Tourism Resources" initiative, which was launched in September 2022 to share China's rich cultural and tourism resources while fostering a platform for cultural and tourism exchanges between China and the rest of the world.
For a glimpse into Ningxia's cultural allure, watch this video to follow four foreign photographers as they explore a different Ningxia and discover the unique charm of Ningxia's wine culture.